Events that will be coming soon in Flowood
Things to do inFlowood
Looking for something to do in Flowood? Whether you're a local, new in town or just cruising through we've got loads of great tips and events. You can explore by location, what's popular, our top picks, free stuff... you got this. Ready?
Events near Flowood
See more
Flowood Easter Egg Hunt
Easter Egg Hunt - Easter Weekend
When:
Where: Liberty Park
The City's Annual Easter Egg Hunt is one of Flowood's most popular affairs. Always held at 10:00 AM on the Saturday before Easter, the Hunt happens at Liberty Park. The Easter
Bunny arrives early that day and covers all four baseball fields with thousands of eggs for the kids to collect. The fields are divided by age group, and at the stroke of 10:00 Mayor Rhoads gives the countdown, and WHOOSH - the eggs are gone in seconds!
The Easter Bunny always attends for family photos with the kids, moms, dads, and grandparents. Snacks and refreshments are available.
For more information call
Flowood Parks and Rec Department: (601) 992-4440
Best Dog Breeds for Apartment Living
BEST APARTMENT DOGS BY BREED
When it comes to the best dog breeds, just about any breed – or a wonderful "Heinz 57" mutt from the pound – can make a great apartment dog. There are just certain breeds that, traditionally, do well in multifamily living environments.
Apartment living has some constraints that homes don't, like being very close to your neighbors, so all barking is much louder. Some apartment dwellers are very active, but you don't have the ability to just let your dog out the back door to run around in your yard, so dogs that like a really active lifestyle might not be the best to have in an apartment.
That said, here are some of the best apartment dogs if you're considering adding a furry roommate to your apartment life.

Dachshunds
These adorable little "hot dogs" are expert snugglers who love burrowing beneath blankets and cuddling up to their loved ones. The smallest of the hound breeds, they enjoy a good run – but the bonus here is that with legs just a few inches long, you can give them all the toy-fetching exercise they need right in the house! They also don't jump on things all the time – with those legs, they can barely jump, keeping most of the higher areas of the apartment safe.
Bichon Frise
Fluffy, French and altogether fashionable in appearance, Bichons shed very little, though they will need regular grooming to stay kempt. Energetic, loving and bright, the Bichon makes a wonderful companion. While they do enjoy a walk, they're happy to be little movie-watching couch potatoes, as well.
Chinese Crested
These interesting-looking little love dogs come in a powderpuff and hairless variety. The hairless are very easy to maintain, as you might imagine – though they can get cold and should own a few sweaters! Weighing up to 12 pounds, they of course need regular walks but don't require a large amount of exercise and do very well in apartments.
Related: Top 10 Dog Names

Miniature Pinscher
These dogs are like giant Dobermans that have been hit with a shrink ray! Miniature Pinschers (or Min-Pins, as they are often called) have a similar appearance to the Doberman, but are actually a distinct and older breed. Standing roughly 10"-12" tall at the shoulder, these tiny titans average out to about 11 pounds, and make wonderful watchdogs, as they're alert and suspicious. Also adorable.
Related Video: How to Keep a Dog Happy and Healthy in a Small Apartment

Shiba Inu
Are you an experienced dog owner who loves taking your dog out for exercise? If so, the foxy-looking Shiba, which hails from Japan, often makes one of the best apartment dogs! Shibas have lots of energy, so if running – either in tandem or turning your pup loose at the dog park – on a daily basis sounds like you, this is definitely a breed to consider.
See Also: Dog-Friendly Apartments …. What you Need to Know

Greyhound
We know. You're probably thinking, 'How can these dogs – with their racing backgrounds – be one of the best dog breeds for apartments?!' But they are! Long, lanky and content to be lazy, the only thing greyhounds may demand of you is more couch space. They actually need very little exercise or grooming, and they're wonderfully easygoing and quickly trained. What's more, greyhounds are plentiful in rescues nationwide, and thus affordable to obtain.
Hot Tip: The most difficult part about greyhounds and apartments might be a weight restriction, so check on that before visiting your local rescue.
French Bulldog
Want a true couch potato? These wrinkly little lovers may not look like lap dogs, but as far as they're concerned, they definitely are. Quiet, friendly and loving, bulldogs enjoy a good romp, but they're fairly low-energy and very content loafing about with their loved ones . . . and a cozy apartment would suit just fine.
Related Video: How to make dog friends
Pug
Pugs have two incredibly important traits for an apartment dog: they're small, and relatively calm. They're also generally quiet, so likely won't require as much training to adapt to an apartment. The big drawback is that they tend to want to be with their owners as much as possible, and don't handle being alone very well.
Cavalier King Charles Spaniel
These dogs can be a little difficult to train and require a lot of exercise, but those are about the only drawbacks. They tend to be really calm, but also highly affectionate. Plus, if you have allergy or cleanliness issues, they don't shed very much.
Terriers (Boston, Yorkshire, Manchester, etc)
There are a lot of breed of terriers, but almost all of them are great for apartment living. They're generally small and have a lot of energy, which frequent walks and exercise can help with. Other than that, they're pretty low maintenance, including minimal shedding.
10 Best Restaurants in Flowood, Ms
UPCOMING EVENTS IN FLOWOOD
Flowood Parks and Recreation 2019 Main Events Schedule
March 13th (11:00 a.m. – 1:00 p.m.) Adam's Street Spring Break Day is a fun day for youth in the Adam's Street
area with activities such as: Games, Prizes, and Food. Adam Street Park
April 20th (10:00 a.m. – 12:00 noon) Flowood's 20th Annual Easter Egg Hunt is an "Egg"straordinary event featuring
Egg Hunt for (0 – 12 years), Prizes, Space Jumps, Games and more. Liberty Park (behind the Flowood YMCA)
May 2nd (12:00 noon) National Day of Prayer at the G. Chastaine Flynt Memorial Library
May 10th 7:30 a.m. Mayor's Prayer Breakfast
(For more information on this event contact Greg Wilcox @ 601-624-8645 or Tamela Bowers @ 601-939-4243)
May 11th (4:00 – 10:00 p.m.) Flowood Family Festival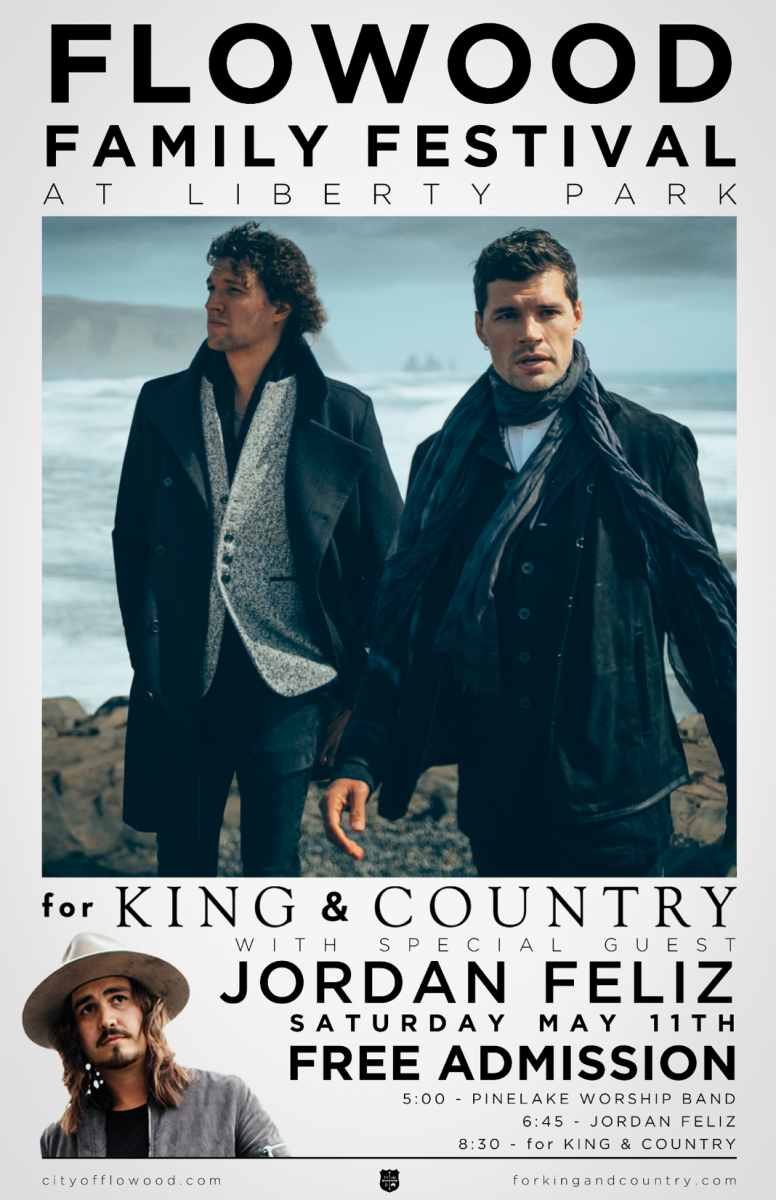 for KING & COUNTRY
and
JORDAN FELIZ
Two-time Grammy Award-Winning Australian duo, for KING & COUNTRY, comprised of brothers Joel and Luke Smallbone will return to Flowood Headlining the 2019 Flowood Family Festival. Their much anticipated third studio album, "burn the ships", a sweeping musical landscape that explores themes of new beginnings, forgiveness, hope and love will debut its Compelling Grammy Nominated single "joy". They will also be electrifying the crowd of thousands with their high-energy concert with hits such as: RUN WILD, FIX MY EYES, THE PROOF of YOUR LOVE and PRICELESS.
And if that's not enough, the stage will be set with the 2016 New Artist of the Year as Gospel Music Association Dove Award Recipient and this year's Opener Jordan Feliz! He's established himself as one of the Contemporary Christian Music genre's most dynamic and engaging performers with hits such as: THE RIVER, WITNESS and CHANGED.
Featured artist - for KING & COUNTRY and JORDAN FELIZ. The gates will open at 4:00 p.m. with an array of high-energy games and attractions that wow the children. Space Jumps, Slides, Kid's Karaoke, Petting Zoo, Train Rides and a Fireworks Finale' are only a few of the Free options that will be enjoyed. Fair style food will be available for purchase.
Fun for the whole family! Free Admission to The Public! Liberty Park (behind the Flowood YMCA)
June 12th (11:30 a.m. – 1:00 p.m.) Prime-Time Senior Gala (Flowood Auditorium)
June/July Movie N Moonlight TBA
August 3rd (8:00 – 11:00 a.m.) Back to School Health Fair at the Flowood YMCA – Informative event hosting area businesses and entities to promote health & welfare to school age children and their parents. Free Screenings, Activities, and Give Aways!
October 31st (5:30 – 8:00 p.m.) Kid's Night Out with Games, Activities, Space Jumps, Petting Zoo, and more for
the whole family. Free to The Public! Liberty Park (behind the Flowood YMCA)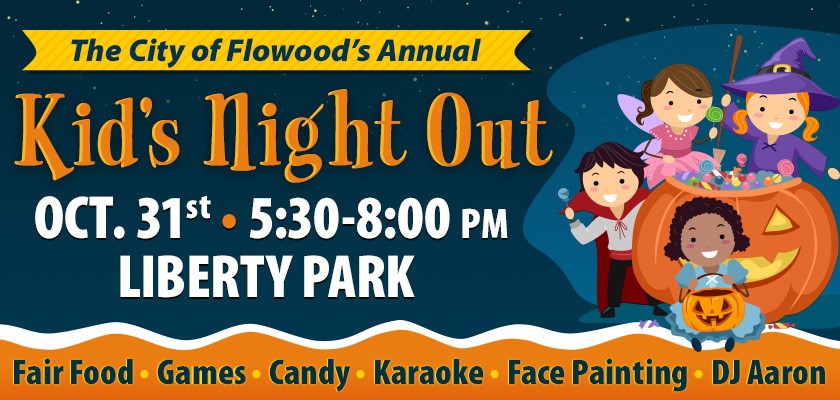 December 6th (11:30 – 1:30 p.m.) City of Flowood Christmas Open House
(For more information on this event contact Greg Wilcox @ 601-624-8645 or Tamela Bowers @ 601-939-4243)
December 7th (Time TBA) 21st Annual Christmas In the Park - Grand Lighting of the Park/Chili Cook Off …
The Christmas Wonderland with Santa and the Train runs on the 7th, 12th, 13th, 14th, 19th, 20th, and 21st
for Santa and the Train. Winner's Circle Park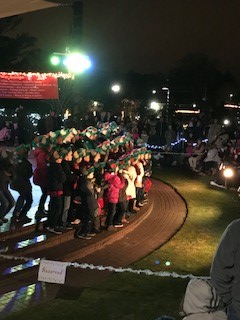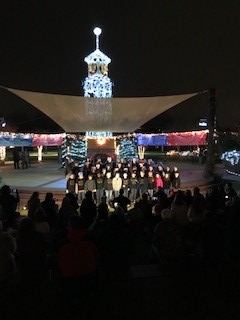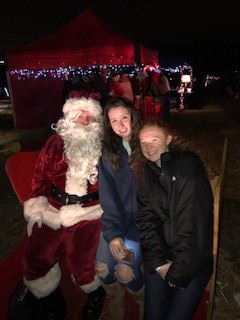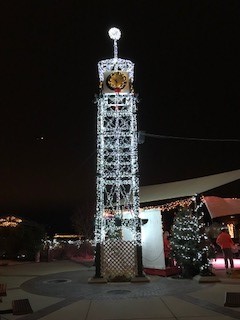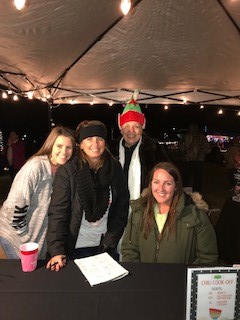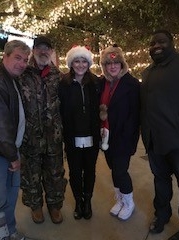 December 12th (5:00 – 8:00 p.m.) Polar Express Movie at Flowood Nature Park. Movie begins at dusk with
Free Hot Cocoa and Snacks, Sponsored by Renasant Bank (Contact Flowood Chamber for Sponsor Opportunities)